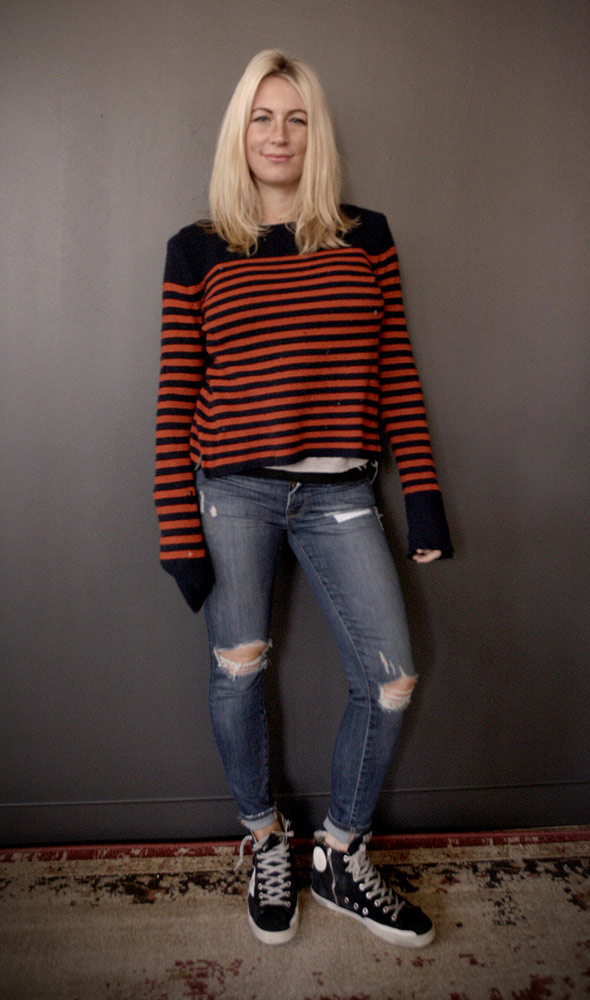 Canadian born Natalie Prisco is an Emmy Award nominated comedy writer and director. She was recently 1 of 5 women selected by Paul Feig and Laura Fischer's Powderkeg: Fuse program to develop her latest film project. Paul Feig will be her mentor, a fact she likes to point out to people even if they didn't ask. See, she just did it again right now.
Her new web series, COMMERCIALS won Best Web Series at the 2020 LA Shorts International Film Festival. Chicago Film Festival named her Top Female Filmmaker for her new comedy short, JUNE. And in 2018 her short film, The Dreamer, won Best Comedy at The LA Shorts International Film Festival.
Natalie writes and directs commercials, films, web series, and branded content. She's directed several A List celebrities and comedians including Reese Witherspoon, Seth Rogan, Ashton Kutcher, Anna Farris, Conan O'Brien, and Isaiah Mustafa. AKA the Old Spice Guy. She recently directed Mario Lopez in an epically ridiculous Lifetime Holiday Movie spoof.
Natalie sold a comedy series to HBO and is currently pitching two pilots and writing a screenplay. She is represented by A3 Artists for features and television and by Community Films in Los Angeles for all Commercial work.
She lives in Los Angeles with her husband and children.